We offer integrated production from source procurement to special processing, surface treatment, and heat treatment, with precision machining process
Higashiosaka is an area where a number of top-class factories with specific expertise gather. Based on the results we have developed here more than 60 years, we have established our production network of about 230 companies. We can provide a speedy integrated production from source procurement, to machining of difficult-to-machine materials, and surface treatment, heat treatment and finishing after precision machining process. Furthermore, we conduct quality assurance for products after secondary processing to provide safe and reliable products to our customers.
Features of secondary processing
We can procure aluminium, stainless steel, and other various metallic materials including special steel, cast iron, and titanium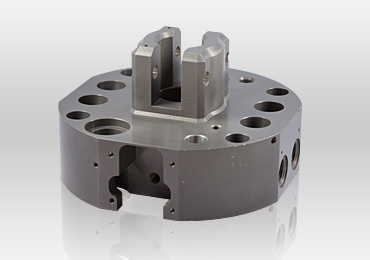 Lump-sum ordering is available for material procurement required for product manufacturing. We can procure high-quality metallic materials including special steel, cast iron, and titanium as well as aluminium and stainless steel at a reasonable price.
We can procure materials a day after order is placed at a shortest and two days after ordering special materials, contributing to shortening of a lead time.
We offer processing of special materials/difficult-to-machine materials such as SKD11, TAB, and FCD, ultra micro machining, spherical surface machining, mirror finishing, etc.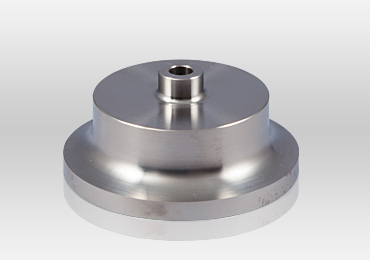 We work with various machining factories with industrial top level technologies. We provide machining of various types of materials of hard machinability including SKD11 (die steel), TAB (titanium), FCD (ductile iron), Inconel X750, Hastelloy, and other heat-resistant alloy as well as pure iron and copper.
We can offer grinding, pressing, welding, wire cutting, and additive manufacturing using 3D printing machine. We can also offer ultra micro machining of SUM24L/M1.4 micro screws, etc., spherical surface machining with a spherical diameter tolerance of 5μm/sphericity of 2μm/ surface roughness of Ra0.1μm, etc., and precision mirror finishing of Ra0.02-0.04.
High-quality hard chromium plating and electroless nickel plating are available. We conduct a proper film thickness control for quality assurance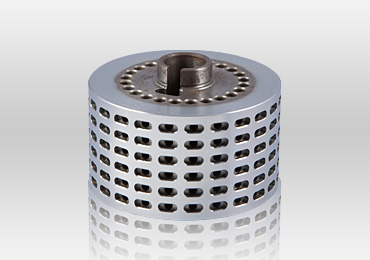 We select a suitable surface treatment plant according to product specifications. We can provide highly-accurate surface treatment by considering the extent of impregnation and deposition based on our know-how accumulated over years and setting a proper target value. For example, we offer hard chromium plating without jig marks and RoHS compliant lead-free electroless nickel plating. Also, we give a technical advice on treatment methods considering a specific purpose focusing such as on appearance or film thickness to realize quality assurance.
Example of orders
Semiconductor production equipment parts
Welding robot parts
Transfer robot parts
Medical equipment parts
Crusher parts
Pressing machine parts
Fluid machinery parts
Printing machine parts
Machine tool parts
Automobile parts, etc.
*We respond to any precision machining needs from various industries to achieve high-precision high-quality manufacturing at reasonable proper cost.
We offer secondary processing using our production network comprising about 230 companies.
We respond to needs of essential secondary processing as well as machining. A wide production network of about 230 external specialized factories and we have developed over about 70 years since foundation realizes precision machining.

Also, we give assurance for finished products after completing secondary processing to respond to customer requests by thorough quality assurance.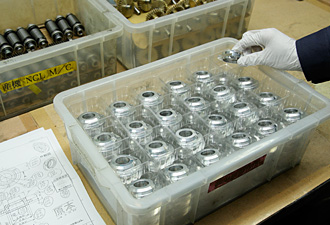 Nakano Manufacturing phone number for inquiries
+8172-981-0969Service hours: weekdays 9:00-17:00 (closed on Saturdays, Sundays, and national holidays)
*We will respond to your inquiry as soon as possible.
*Response may take time depending on the requested information. Thank you for your understanding.