Establishment of a production system of 2 shifts/22 hours for speedy delivery and the integrated production network across manufacturing city Higashiosaka
We have established a production system of 2 shifts per 22 hours where groups of expert engineers with advanced machining skills work in rotation. The shift system facilitates flexible operation hours including on Saturdays and Sundays. We have also developed a production network comprising about 230 companies, most of which are located in Higashiosaka known as 'manufacturing city' to establish a highly integrated production system.

The reasons why we are chosen
Why Nakano? [1]
Development of a 22-hour/day, Saturday & Sunday operation to realizes flexible production system
We have established an operation system with 2 eleven hour shifts, or 2 shifts/22 hours, including Saturdays and Sundays. Through multi-skill development activities, both of our day/night shift staff have excellent engineering skills, and thus we can manufacture a new product or complex shape parts on a full time basis. For an urgent request, we may built a special rush production line.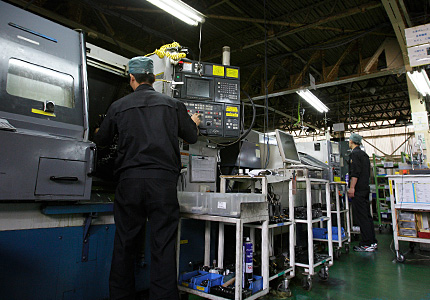 Why Nakano? [2]
Introduction of a cutting-edge production management system enables us to provide real-time progress information
The whole company shares information on the production using an up-to-date production management system. We can provide information on the progress status for each product on a real-time basis. Furthermore, we support the electronic data interchange (EDI). It eliminates the need for sending a purchase order, leading to a business efficiency improvement and much shorter delivery times.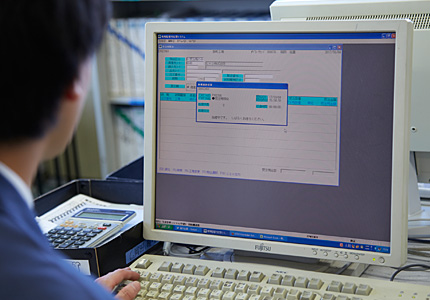 Why Nakano? [3]
Development of the wide production network across manufacturing city Higashiosaka
We have a wide production network comprising about 230 companies based on our experiences and results over about 70 years since foundation in the Higashiosaka area with the highest density of factories in Japan. We perform an integrated production including special processing, surface treatment, and heat treatment, by cooperating with factories with specific expertise, and our quality management system ensure high quality products.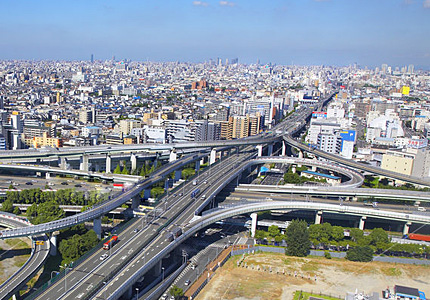 We are working on various improvement activities such as optimization of tooling and process to further increase production efficiency
We are promoting the Bomber activity to further improve production efficiency in the production department. In specific, we have reduced the number of steps by changing facility layout as well as implemented 3S and off-line setup for dedicated cutters and soft jaws/tips/back plates of lathes, which contributed to a significant setup-time reduction. By these activities, we are trying to grow our productivity.