Company Information
Message from the Chairperson
Nakano Manufacturing, as a precision machining expert, will meet the modern machining needs using our unique advanced technologies.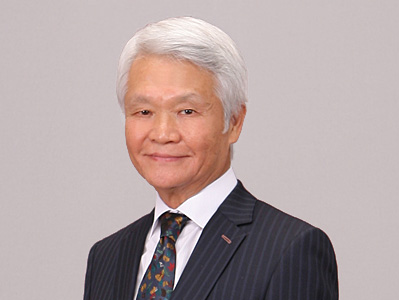 The predecessor of Nakano Manufacturing Co., Ltd. was founded in 1949, firstly as a sewing machine parts manufacturer. In 1957, Nakano Manufacturing Co., Ltd. was established and had manufactured products ranging from a reduction gearbox for small or medium ships, to agricultural machines such as tractor and high precision automobile parts to meet the needs of the times, and the company has grown steadily.

Since the early 2000s, we have produced various industrial machines for over twenty industrial fields, including the cutting-edge products, semiconductor production equipment and robot. We had the honor of receiving a Vibrant Small and Medium Enterprises Selection 300 award from the Small and Medium Enterprise Agency in 2007, for our advanced technology skills.

In 2014, for global business expansion, we opened a local office in an emerging country, Vietnam's Ho Chi Minh City. And in 2017, we established a new local plant to build a network of the international specialization between Vietnam and Japan where the mother plant is located.

Furthermore, by combining our machining technology proven over the years with electronics, we have advanced into the field of mechatronics, expecting a great potential of its development in terms of robotics technology, AI, IoT, etc. We are striving to work also in new business such as development promotion of in-house products including a compact-size parts washer to improve environment-friendly productivity. Into the emerging global market and the advanced mechatronics market. Nakano Manufacturing, as a precision machining expert, will continue to improve our innovative technology and serve to realize a more affluent society.

We would like to thank you for your continuous support.