We have various precision measuring instruments such as a coordinate measuring machine. Strict quality management system meeting ISO standards ensures product quality
We have established a consistent quality assurance system for material procurement, machining, heat treatment, surface treatment, and assembly. Our sales, manufacturing, and quality assurance divisions separately check and evaluate product quality from various angles per a quality management system criteria ISO9001. Also, we have introduced various precision measuring instruments such as the coordinate measuring machine, and prevent defective products through the 4M (Man/Machine/Method/Material) change control to provide secure quality assurance.

The reasons why we are chosen
Why Nakano? [1]
Appropriate processes are developed through process design meetings
In the production preparation of prototype and first article, we hold a process design meeting involving production, sales, and other all internal divisions and subcontract factories. Giving priority to ensure high quality at an early stage, we consider and discuss process design, machining accuracy, quality assurance, etc. in detail from every aspect. It enables us to pass technical issues, increase the accuracy, and provide a complete quality assurance.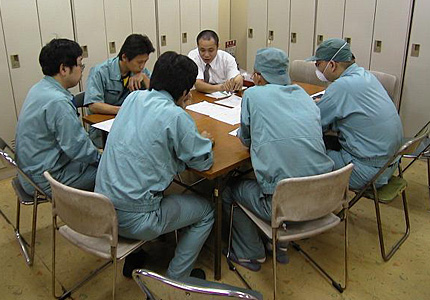 Why Nakano? [2]
Completely prevent defects by the 4M change control
We conduct a change control for operational conditions regarding man, machine, method, and material (4M) and processes, which could affect quality features in mass production. To prevent defects from occurring, we review the details/times of changes and notes in a list of change control items.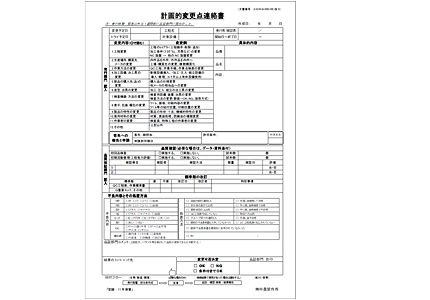 Why Nakano? [3]
Introduced various high performance measurement instruments and equipment for high quality product assurance
Our production facilities are complete with various precision measuring instruments such as the latest coordinate measuring machine, form contour measuring instrument, roundness measuring machine, surface roughness measurement device, and tool maker's microscope. Our quality control managers (completed JIS training seminars), successful examinees of Quality Management and Quality Control Examination (QM/QC Examination), and other qualified personnel solely conduct precision measurement to provide high quality product assurance.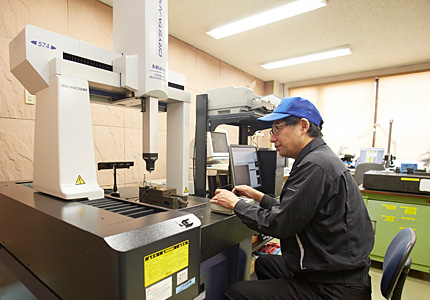 We identify any source of in-process defect by "zero defective product" activities. Immediate corrective action or other measures are performed for strict quality control.
For each in-process quality defect, we use quality control process charts to track down the cause and conduct a corrective action. We communicate the number of defects per day and other data at every morning meeting and post these data on the plant bulletin board to promote visualization. Through these zero defective product activities, we are striving to enhance manufacturing staff's awareness and conduct a strict quality management.