Company Information
Company vision
Based on our continuous human resource development, we are striving to be an expert manufacturer and create a corporate culture pursuing true values.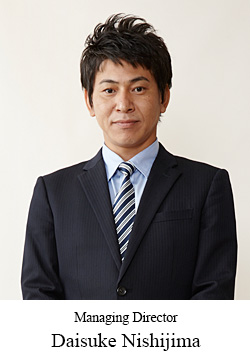 To provide valuable products by further enhancing human resources, technology, and production capability nurtured over the years.
It is crucial that employees mutually respect one another, and learn and grow together. Based on this corporate identity and the willingness to take on challenges and powerful motivation, we offer truly valuable products and create a strong corporate culture.
Nakano Manufacturing will secure stable management resources, obtain a wide range of useful information, pursue "horizontal" flexibility and "vertical" traditional values, and keep pushing hard to grow.
The term "horizontal" indicates a wide flexible productivity, or various skills, a flexible production system, responsive organizational sales structure, and wide network.
The term "vertical" means constant values, or our original core technology, innovative in-house developed product, high quality assurance, green management, etc.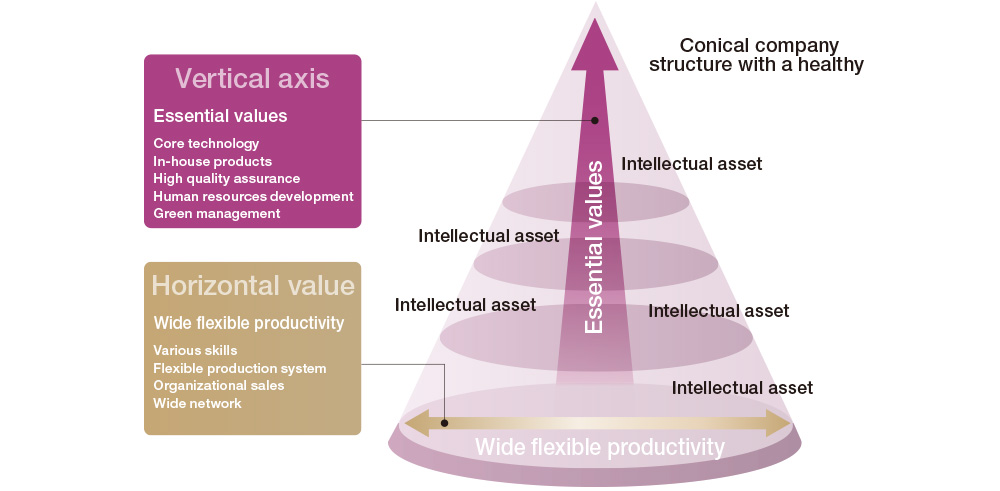 The base supporting this conical company structure is a continuous human resource development. We laid the foundation for each employee to find his/her own value for society and grow to be as a brilliant worker. Above this foundation, we established the production system with our advanced technology and facility. From material procurement to secondary machining and assembly, we offer total coordination of manufacturing. Also, aiming to be an expert manufacturer, we have established the production system meeting to customers' various needs.
We continuously try to reinforce this conical company structure with a healthy balance between horizontal and vertical elements, and to grow further.